Experience Coaching For Yourself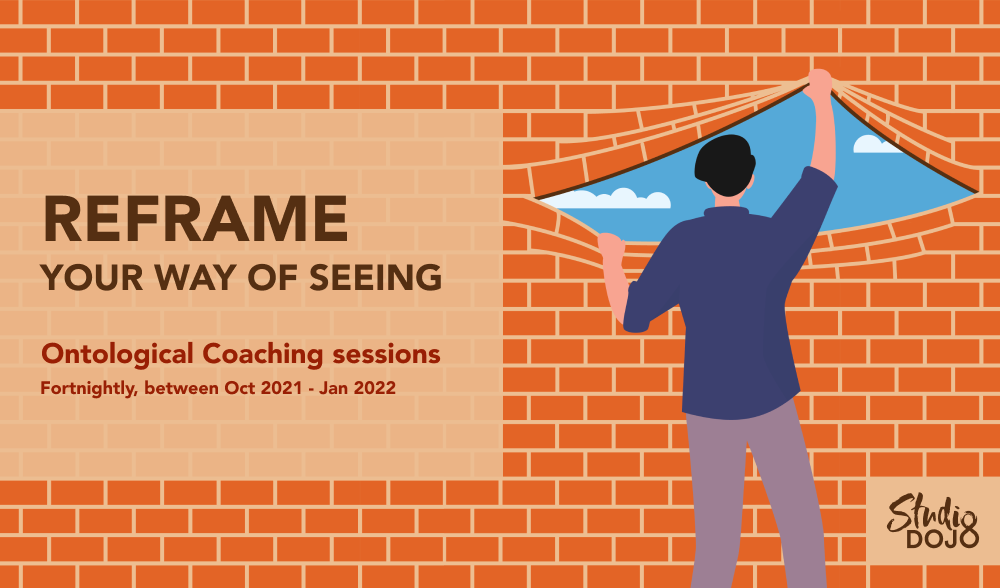 When developing ourselves, we typically rely on time, on-the-job experience and training workshops. Increasingly, coaching has become an equally valid, if not more powerful, approach to gain desired competencies. Through coaching, individuals can develop capabilities, self-generate and eventually, work towards living more fulfilling lives.
Expanding our team's capability in supporting our community, our team member Aliff is pursuing Ontological Coaching training with The Coach Partnership. As part of the program, he is offering coaching sessions. During these sessions, he will partner you in exploring challenges you wish to address through better understanding your own worldview.
This is for you if you want to…
Understand your worldview through observing your language, emotions and body
Explore areas in your life you feel stuck in and changes you are keen to achieve
Co-create practices to shift your old beliefs and work towards desired changes
Experience coaching before fully committing to it as a longer form of support
Dates & Engagement
•  1 x 30 min introductory call
•  5 x 1 hr Zoom coaching sessions
•  Fortnightly, between Oct 2021 – Jan 2022
Location
Online / Zoom
Cost
Pay-as-you-want
Thank you for your interest. Registration for Ontological Coaching sessions is closed.
For individual/team coaching servicing by Studio Dojo, please read more at our Coaching page.
What is Ontological Coaching?
'Ontology' is the study of being and how we each show up in this world – our language, body and emotions. How we approach life is shaped by what we can/cannot see and what we then perceive as possible actions to take.
Ontological coaching supports you in understanding and challenging your current ways of seeing and interpreting the world. In turn, this invites you to expand possibilities for action, and impacts your quality of life.
Aliff is an Associate at Studio Dojo. His background in Sociology and research has allowed him to interact with many from different walks of life, thus gaining a more nuanced understanding of people. He remains curious at how we are continuously being shaped by happenings around us. Once we are aware of that, we can then be purposeful in developing ourselves and how we choose to be seen.
Having experienced being coached early on in his career, he believes that coaching is suitable for everyone, whether you are leading a team or newly starting out. As a coach, he strives to create a safe space for his clients to courageously introspect and use new awareness to bring themselves to a future they prefer.