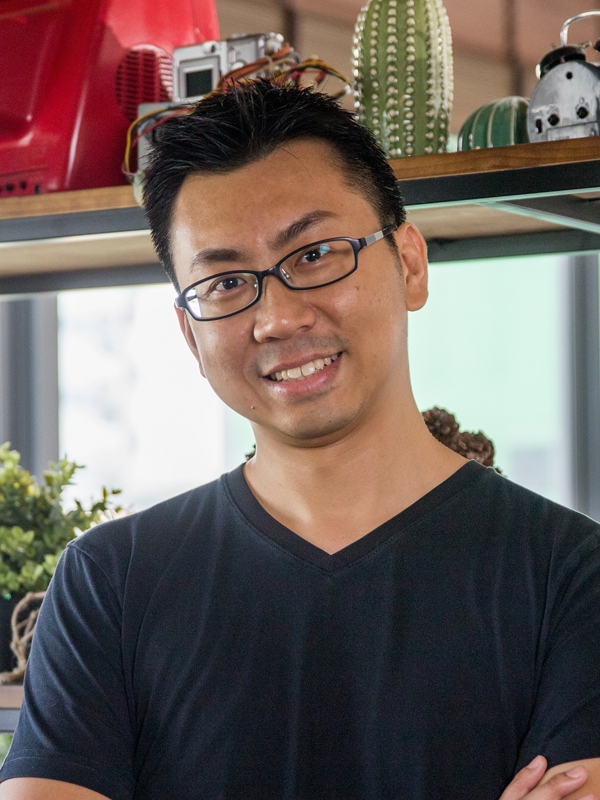 "When you try to understand everything, you will not understand anything. The best way is to understand yourself, and then you will understand everything."
I started out in the design field a long way back, in 2004. Throughout my career, I have helped to design large-scale digital systems, facilitated many workshops and training programmes for C-suite executives and working professionals to drive cultural change within organisations around design and innovation. In my previous job, I was formerly the Head of Singapore for Foolproof, a UK-based experience design agency, for five and a half years.
Learning and people development is also in my blood. I did pedagogical research at Singapore's National Institute of Education. Learner-centred design drew me to help develop the curriculum and teach anthropological studies, interaction design, experience design and design thinking in Republic Polytechnic. In addition, I've also spent some time growing the UX community in Singapore through organising the UXSG conferences and meetup groups.
I have always believed that delivering great design is only part of the equation. It is also key to help people bring sustained impact and cultural change in the way they live and work. And that is why being certified as an Integral coach by New Ventures West was a big turning point for me – it opened my eyes to a sustainable and effective way to help people to create and maintain habits of excellence that are self-generating and self-correcting.
In my past few years, I've learnt to spend more time with my family. Apart from that, I indulge in my curiosity by reading books and watching Youtube videos to learn about my wide-ranging interests in games, especially in table-top roleplaying ones like D&D, philosophy, movies, poetry, saltwater reef tanks, music and adding on to my never-ending list of places to travel and visit. Can't wait to go back to Big Island!
Currently, I have the privilege of serving in these capacities:
EXCO member of the Design Business Chamber Singapore
School Advisory Committee member of Singapore Polytechnic's Media, Art and Design School
Member of DesignSingapore Council's Design Education Advisory Committee
I was also recently conferred the Skillsfuture Fellowship in 2019 by the President of the Republic of Singapore.
BACK TO TEAM