Reflections from a Student Leadership Programme on Active Citizenry
What does it mean to be a community leader and an active citizen?
Over two months, junior college students Ethan, Keen, and Youqi joined us in an immersion programme to explore this question.
The group participated in a range of activities, including:
An experiential game of Climate Fresk, to explore how individuals influence and are influenced by their systems;
An UnConference, which opened up perspectives on how discussions between people can be facilitated in a participative way;
A Forest Walk, to learn and reflect through nature; and
Planning activities for a sharing session by sustainability experts for a group of volunteers.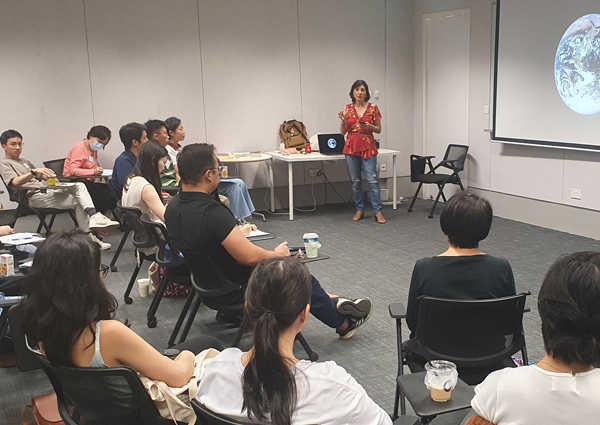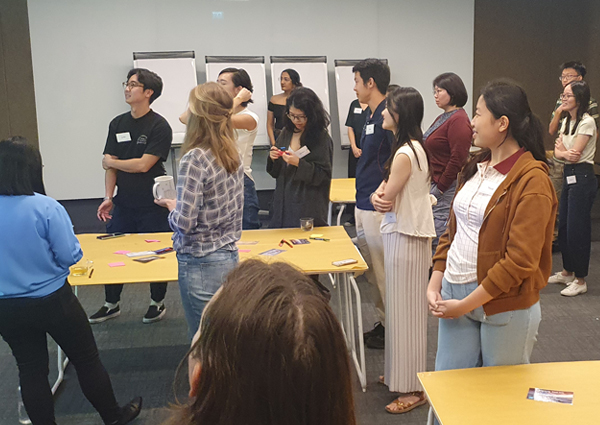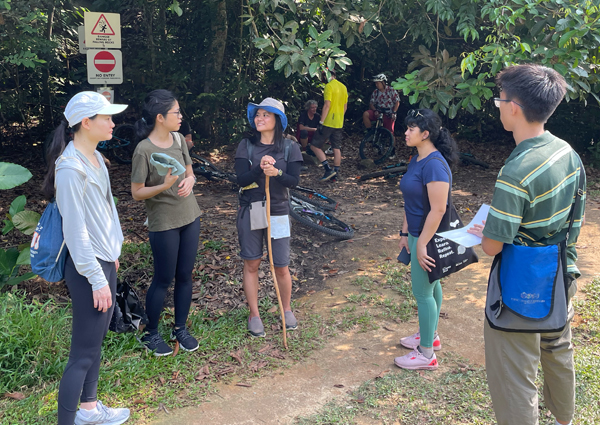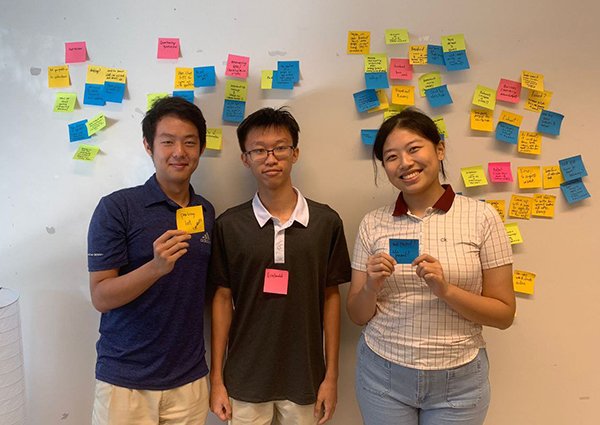 In this post, the group reflects on their experiences and learnings from this programme. These include insights into how to create diversity in thinking, what makes teamwork and collaboration happen, and the skills that make a leader.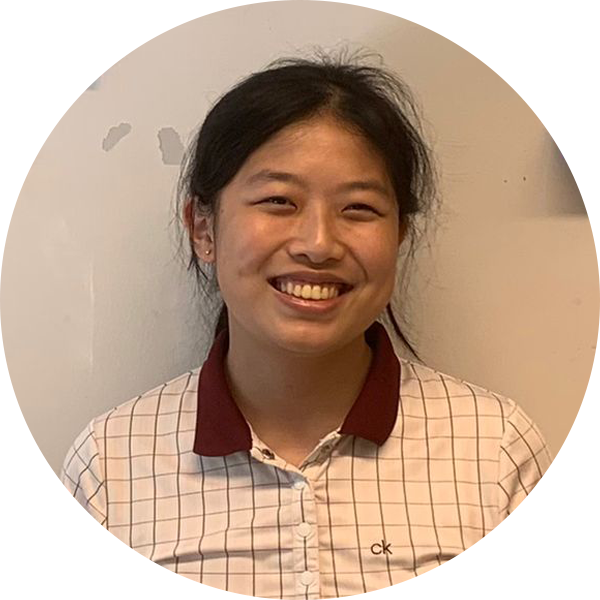 The Role of Collaboration in Community Leadership
Throughout my experience with Studio Dojo, I found myself in awe; there was never a moment where I felt like I was not gaining new knowledge. Each session was very insightful, and there were meaningful opportunities for me to learn more about community leadership, as well as how organisations work.
From having discussions during an UnConference to brainstorming ideas on ways we could hold expert sharings, I was able to gain knowledge and skills in a variety of areas which I can apply to other parts of my life. I learned about how we could host discussions with people from different backgrounds, how games could be designed to drive social causes, how to generate constructive ideas, and so much more.
Beyond these, I saw the importance of teamwork and collaboration. Studio Dojo is an organisation where every member contributes proactively and builds on each other's ideas. The dedication that each member has towards Studio Dojo has allowed it to flourish into the thriving organisation that it is today, with various ongoing projects and partnerships with other organisations. With its strong ties and outreach to the community, Studio Dojo has established itself as a respectable community leader, and it was an honour for me to have been able to work with the team over the past few months.
– Youqi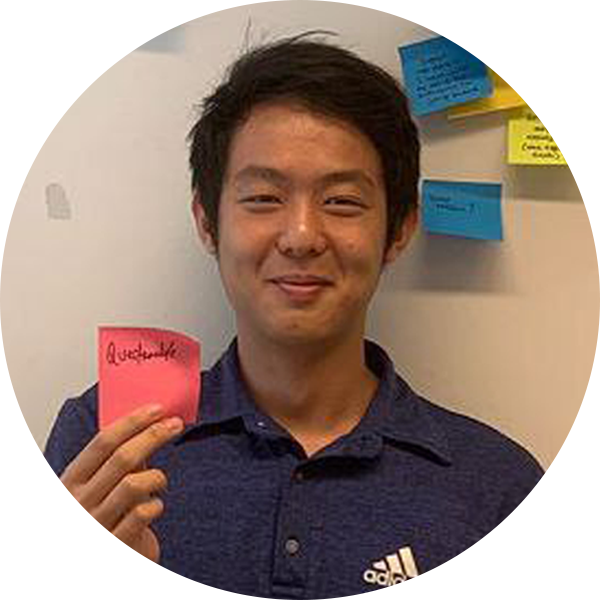 As the leader of this group, I found myself wanting to be a role model to allow for the programme to go as smoothly as possible. Since I was responsible for the attendance and actions of my groupmates, I arranged meet-up times slightly before the time we had to report. This ensured that our group was punctual for each session, as we acknowledged that the time we had with Studio Dojo was extremely valuable to our learning.
As students with many different academic commitments, it was not easy for us to find a common time to meet our Studio Dojo mentors. Therefore, it was important for our group to inform our mentors as soon as possible when we had to reschedule our meetings. This made me organise my schedule better and nudged me to weigh my priorities to be able to attend the sessions.
Aside from my role as a group leader, the programme also taught me the importance of accountability and responsibility through the plethora of activities I was involved in. For example, the Climate Fresk game taught me that no matter how small our role is in our environment, we need to acknowledge that our decisions, even as an individual, have weight on our future and we need to be accountable for that. This experience made me feel a combination of worry and hope: even as the world is facing threats that may end the human race, the Climate Fresk experience indicates that the new generation has recognised that climate change is a major issue, and has chosen to take accountability for their future instead of sweeping it under the carpet.
Additionally, interacting with the people of Common Ground allowed me to gain valuable leadership qualities and oratorical skills, as I was able to experience how people in the working world present themselves and their ideas. For example, the UnConference that Studio Dojo hosted with other Common Ground members opened my eyes to how communication–the ability to articulate ideas–can impact the way listeners understand and feel. I remember being confused about how an UnConference works, but the presenter's calm and confident tone while doing the step-by-step briefing assured me that I would be able to understand.
Working with my group members as well as the Studio Dojo team allowed me to make happy memories as part of my life as a junior college student. I would like to thank Studio Dojo for providing this platform to hone myself and my soft skills.
– Keen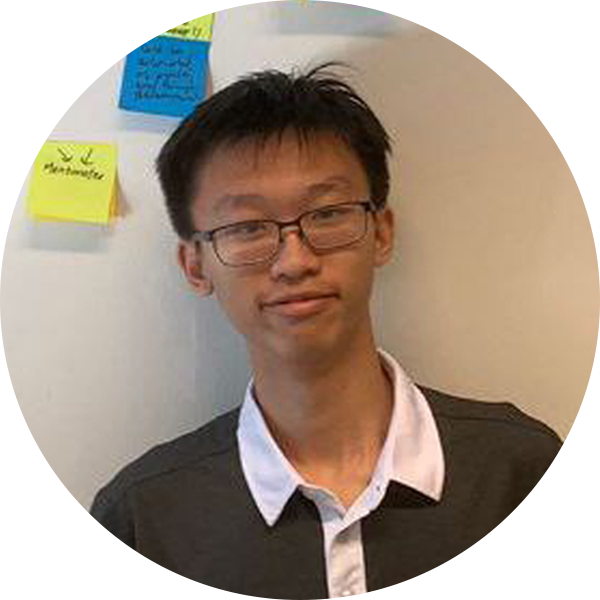 The Beginning of a Learning Journey
My experience with Studio Dojo was an enriching and novel one. It showed me the importance of passion. During my time there, I not only met with Khai Seng and Afzal who were passionate about their company and its unique business model, but also individuals they were working with, such as Hui Ying who was passionate about her work in promoting sustainability.
I also observed the prevalence and importance of collaboration in Studio Dojo. In much of their work, Studio Dojo collaborates with individuals, social enterprises, and even government agencies on projects aimed at improving our society and our understanding of it. For example, Studio Dojo collaborated with TRIA to effectively utilise a government research grant in a Sustainability Landscape Study. In addition, much of what we participated in as a trio–such as discussions with the Sustainability Landscape Study volunteers and Design Thinking processes of divergence and convergence–heavily involved collaboration.
While I enjoyed much of my time there, the devil as always is in the details. One thing that bothered me towards the end of the attachment, and that I regretted not realising and raising earlier, was the fact that many of our ideas as a trio seemed limited when compared with those that professionals came up with in larger settings. This could be due to our youth and lack of life experience, but I also sensed that there are skills involved to increase the diversity of one's ideas. Khai Seng later told us that this was indeed the case, which piqued my interest. This, and other methods of thinking and working that Studio Dojo uses, we could learn with more time.
– Ethan
Our time with Studio Dojo spanned about seven weeks. We were fortunate to have worked alongside experienced and passionate individuals like Khai Seng, Afzal, and Aliff.
We would like to thank Studio Dojo for giving us hands-on and interactive experiences to expose us to the various facets of the four disciplines they work with. Specifically, we focused on Design Thinking and the importance of asking the right questions to create productive and meaningful conversations.
Our experience has allowed us to understand how socially-minded organisations in Singapore operate. Through partaking in discussion sessions with their volunteers and listening to experts speak, we not only widened our perspectives, but also gained insight into the complexities of adult working life.
– Youqi, Keen, and Ethan