Event Category:
Design Facilitation 2
Power, Tension, Critique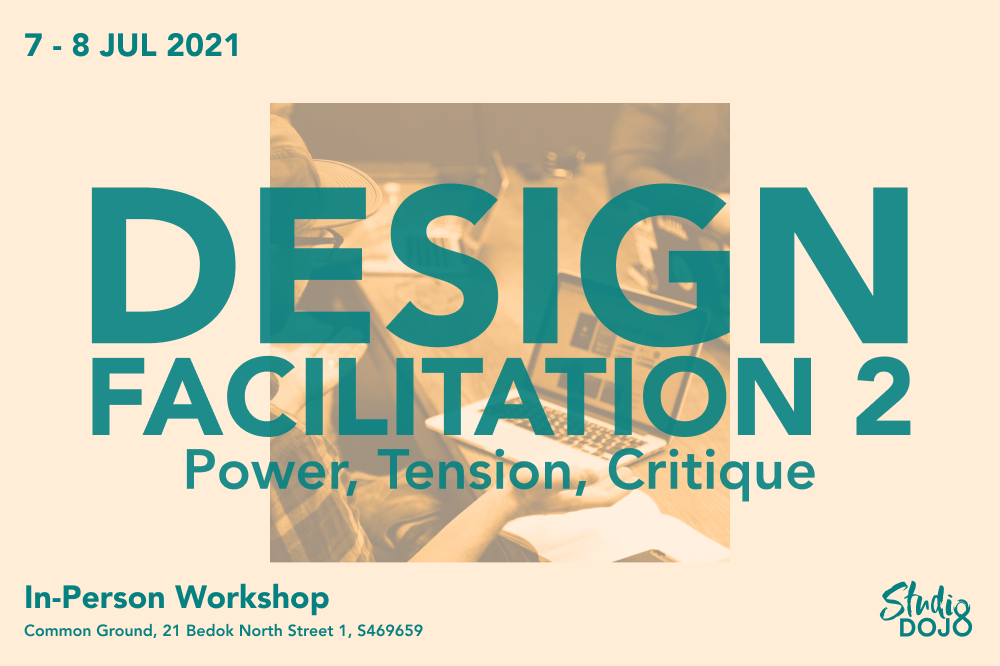 About this Workshop
Design thinking sounds amazing in theory, but if you have experienced facilitating a design process, you can attest to how messy it can be in practice!
How does a facilitator truly help bring people from diverse backgrounds together? When different worldviews collide, power dynamics come to play, tensions build, relationships strain and challenging behaviours arise. It is also a facilitator's job to hold space for conversations amidst such complexity.
This is a hands-on workshop that delves into the messiness of design facilitation, offering you a safe space to learn how to be a better facilitator through guided practice. This workshop will build on basics covered in Design Facilitation 1, and cover advanced topics like managing power dynamics, tension, challenging behaviours and facilitating design critique in a manner that fosters conversation.
What You'll Learn
Handling power dynamics within a group
Handling tension and challenging behaviours
How to run a design critique session
About the Trainers
Lye Yen Kai
MANAGING DIRECTOR, PIVOTAL LEARNING
Yen Kai has more than 15 years of training and facilitating experience with educators. His passion is with the development of youths and "PASS IT ON". He founded The Absorbent Mind Pte Ltd in 2005, which is currently one of the premier youth training companies in Singapore.
Yen Kai is a rare breed as he is trained and skilled in both Hard and Soft Skills, both Teaching and Facilitation. He is a strong advocate for professionalising the field of Adventure Education Practitioners in Singapore as well as moving Facilitation into classrooms for teachers.
He is known to be a dynamic and yet grounded trainer, humorous yet insightful facilitator, engaging and yet thought provoking teacher.
Hong Khai Seng
FOUNDER & DIRECTOR, STUDIO DOJO
Khai Seng first started out in the design field in 2004. Throughout his career, he has not only helped to design large-scale digital systems, but also facilitated numerous training programmes for C-suite executives and working professionals to drive cultural change within organisations around design and innovation.
Prior to starting Studio Dojo, Khai Seng was formerly the Head of Singapore for Foolproof, a UK-based experience design agency. Education is also close to his heart, having developed curriculum and taught anthropological studies, interaction design, experience design and design thinking in Republic Polytechnic.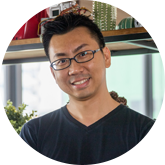 Date & Time
7 & 8 July 2021
10AM to 6PM
Location
Common Ground
21 Bedok North Street 1
Singapore 469659
+ Google Map
Format
Full-day, In-person Workshop
Ticket Types
More info soon