Event Category:
Unconventional Facilitation: Gamesercises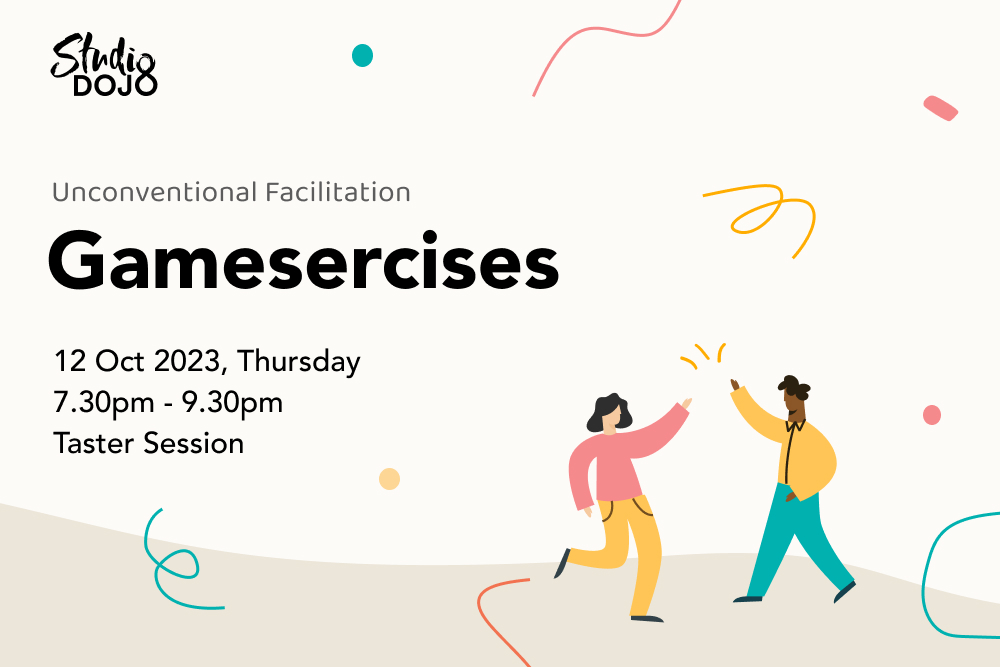 About the session
This is the post-information age. Search engines, online encyclopaedias, and AI technologies are enabling us to access and create information with more ease and speed than before. In this world, human minds no longer need to be the repository for facts and information.
What then do we need from our learning experiences and education, which has for too long focused on providing information through memory work and rote learning? And how do we design for these changing learning needs?
Learning to interact with each other and with our environments may be what makes the difference in facilitation next.
Join us for Unconventional Facilitation: Gamesercises as we return to the essence of learning—a wisdom that we have always known, but have long forgotten. The concept of Gamesercises takes inspiration from Augusto Boal, a Brazilian theatre practitioner and drama theorist.
What You Will Experience
Here's what will happen, in seven steps:
First things first: playing with space
Then the next thing: awareness
All together and everything at the same time.
Playfully there.
Review.
Retrospective.
Time for some social space.
This session will be run by Francis Laleman from Agile Facilitation Beyond Borders and hosted by Studio Dojo. Francis is a designer, writer, educationist, and facilitator. For nearly twenty years, he lived in India and Sri Lanka – trying to be a monk, aspiring to be a Sanskrit teacher, and writing the first few sentences of a good one hundred of imaginary books.
Come for a 2-hour taster session where you will experience facilitation exercises that help you learn how to respond to space and each other playfully. This session is a preview of a one-day Masterclass to be conducted by Studio Dojo in November 2023.
Register for free and connect with our community. Light snacks will be provided!
Date & Time
12 October 2023, Thursday
7.30PM to 9.30PM
Location
Common Ground
21 Bedok North Street 1
Singapore 469659
+ Google Map
Format
In-person Workshop
Ticket Types
Standard: FREE