Sustainability Landscape Study
– Volunteer Experience Programme
Through a Good Design Research grant from DesignSingapore Council, we are exploring what sustainability means to consumers, understand the visual semiotics commonly used by businesses to communicate sustainability and derive the best ways to activate consumers' involvement as sustainability partners.
As part of this programme, we have invited volunteer designers and researchers to help with qualitative research, consisting of 30 in-depth interviews and 6 home visits.
Call for Volunteers
Thank you for the overwhelming response! We were more than 2x oversubscribed and our volunteer recruitment is now closed.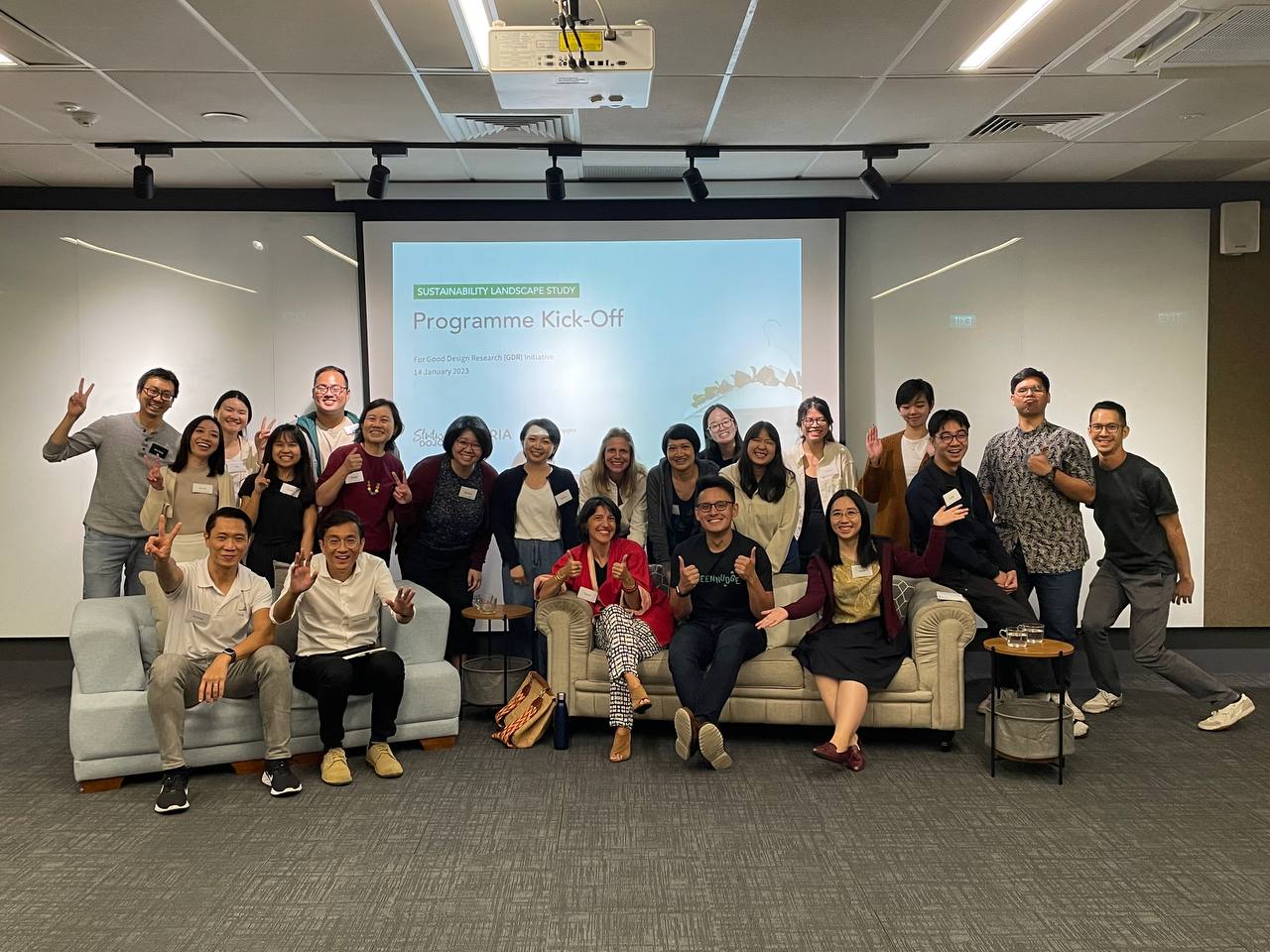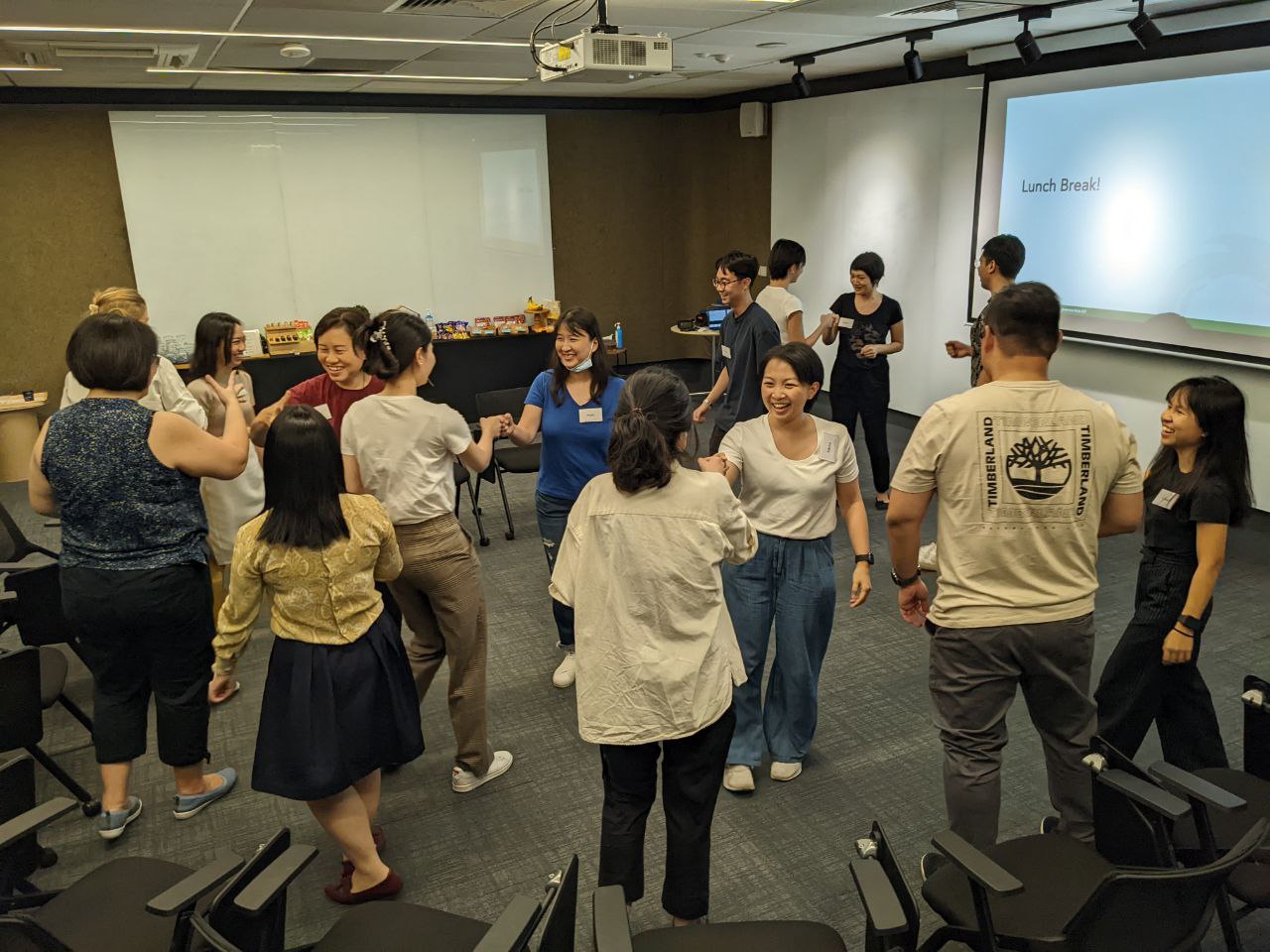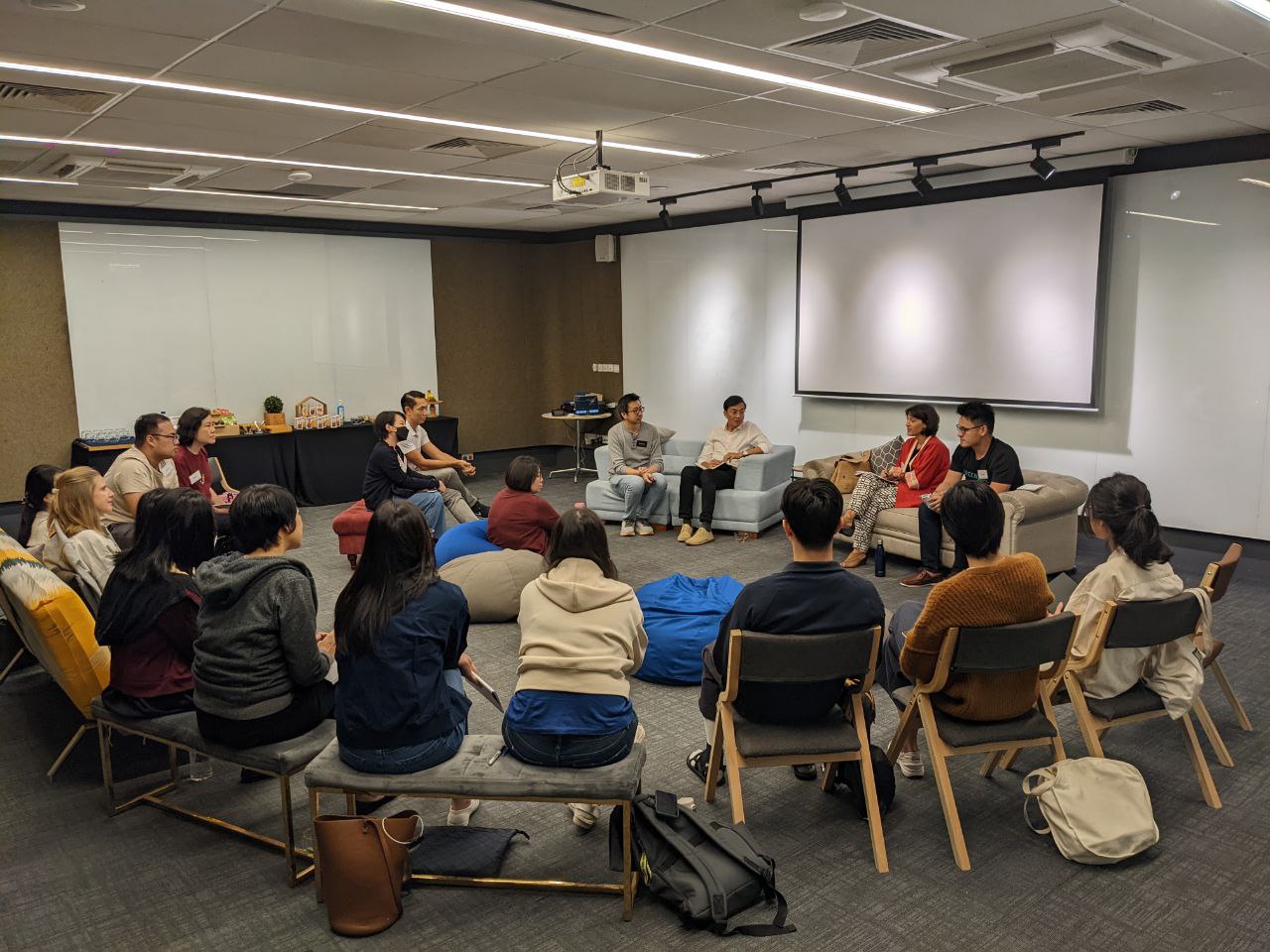 We have recently completed our Programme Kick-Off with our 16 selected volunteers on 14 January 2023.
Stay tuned for more updates!
TRIA is an award-winning, close-the-loop company for packaging – offering a range of innovative and sustainable packaging solutions from product, services to end-to-end ecosystem.
They believe that circularity can be a positive-sum game and seek to create a win-win-win outcome for consumers, businesses and the environment.
Studio Dojo helps leaders, organisations and communities build the capacity to be more creative, courageous and purposeful, so that together we can do more good for the worlds we live in.
They do that by designing impactful learning experiences through training, coaching and community experience programmes.
Contribute to a social cause by putting your design research skills to good use
Gain a deeper appreciation of the complexities involved in sustainability
Collaborate with like-minded and like-hearted designers and researchers
Receive valuable advice from industry experts in design, research, and sustainability
Immerse in unique experiences curated just for you (e.g. intertidal and sustainability trails, visits to industrial-grade composters and textile recyclers)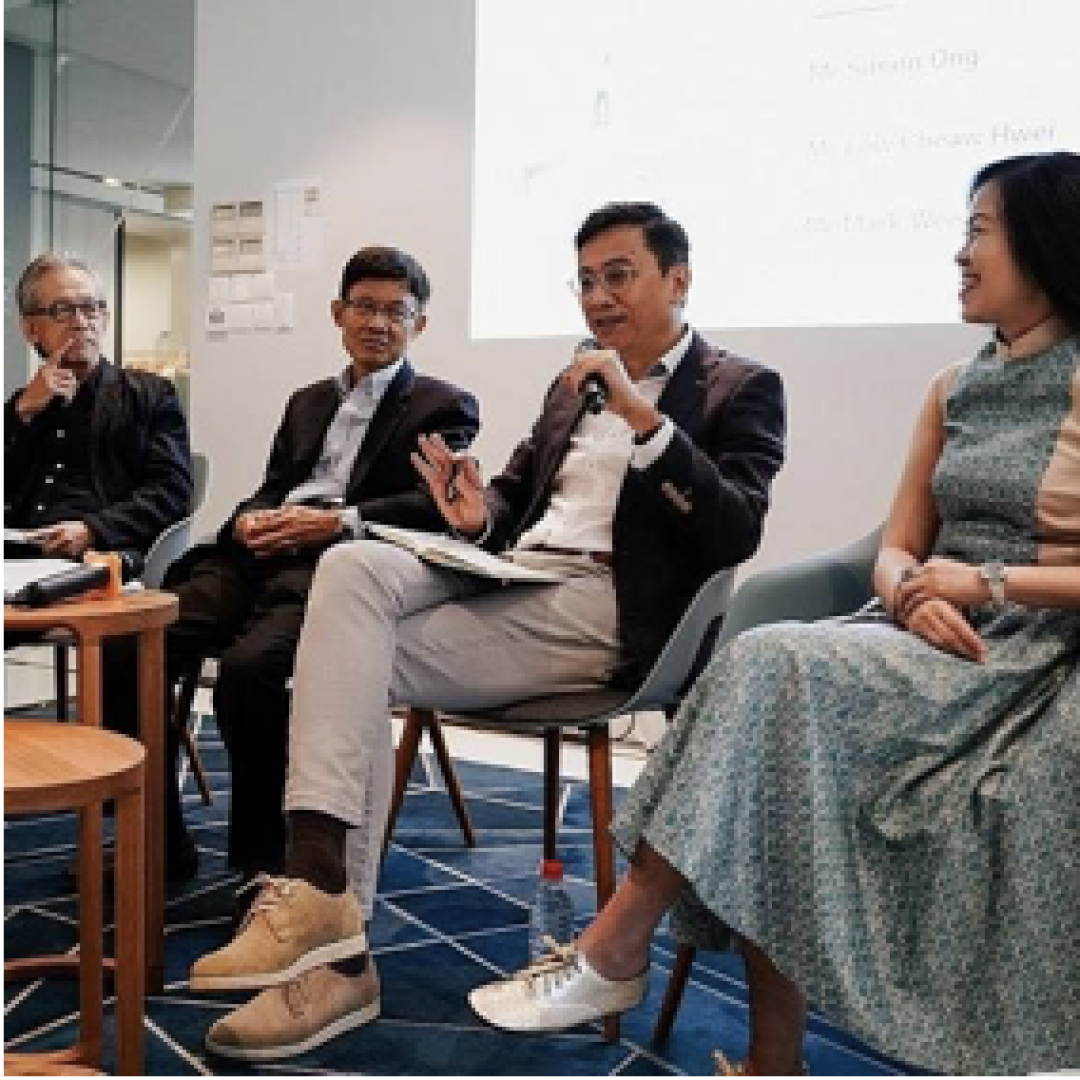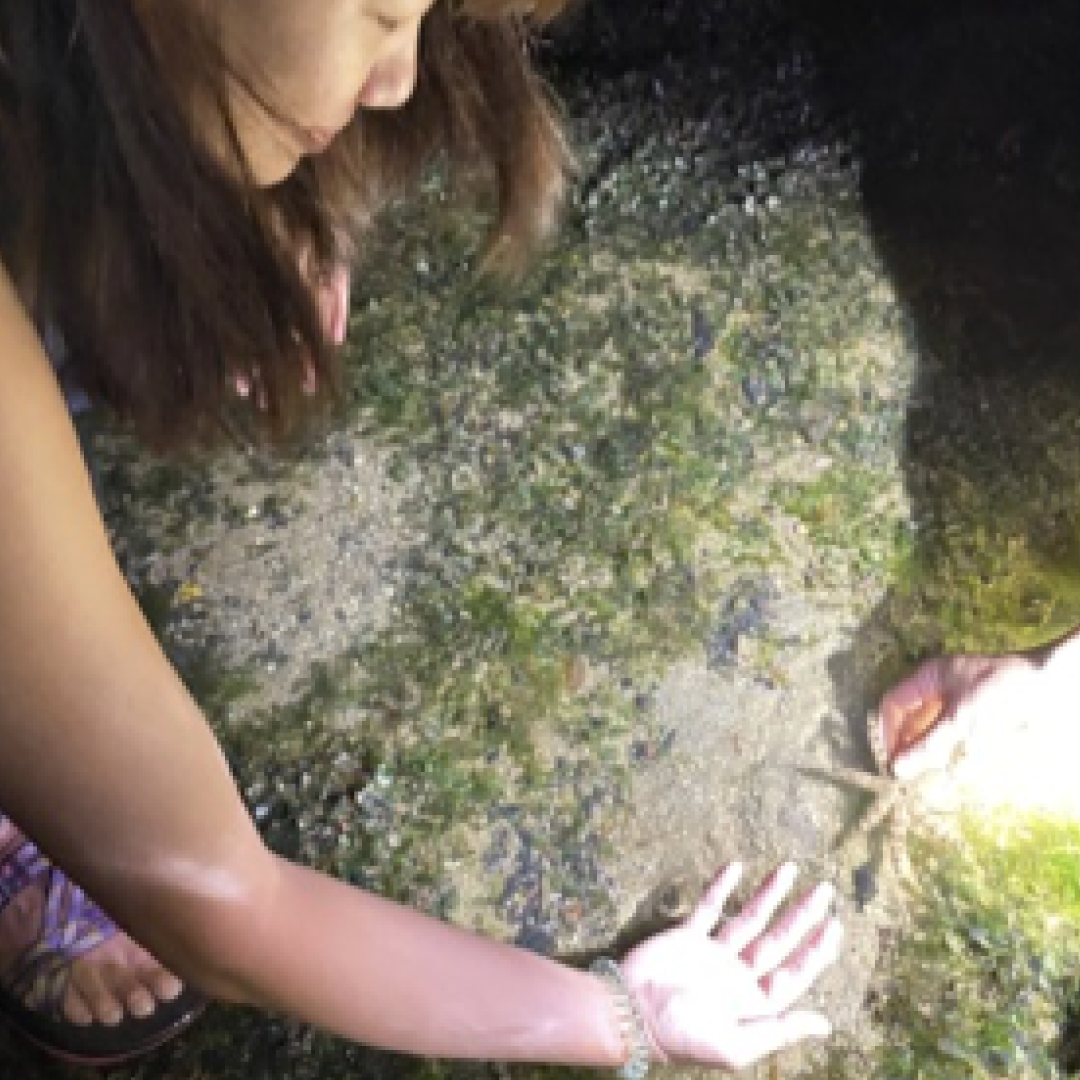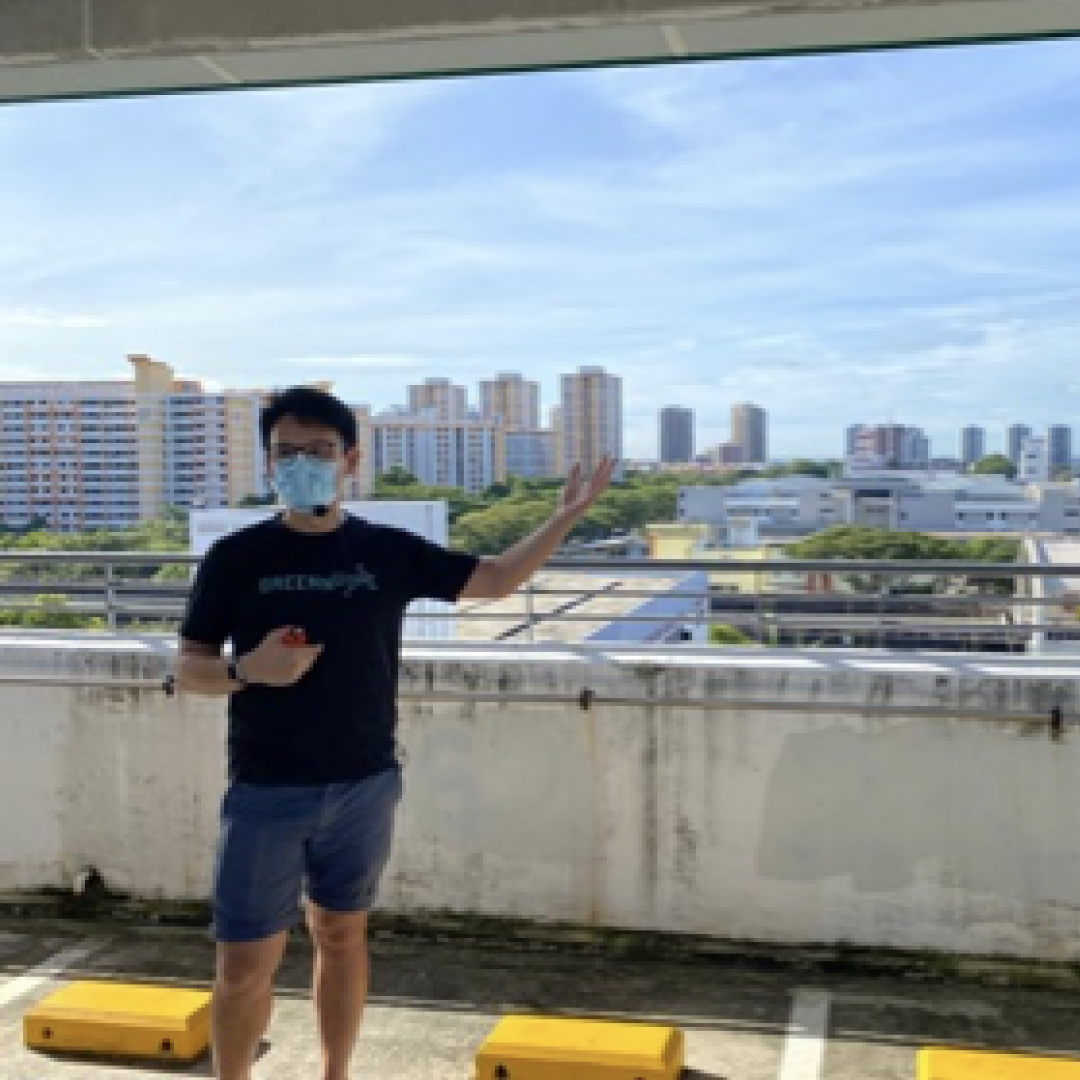 Past Volunteer Experience Programmes
We've Run
Youth Mental Health Help-Seeking Behavior Study
Conversations around mental health and wellbeing have gained increasing urgency in recent years, especially after the disruptions COVID-19 brought about.
In light of this, Common Ground and Studio Dojo piloted a citizen-led, ground-up process in 2020 and 2021, interviewing 30 young Singaporean employees and 10 employers to explore how mental wellbeing is handled in the workplace.
The amazing people involved: 18 volunteers, 2 teams, 2 weeks full-time.
Reimagining Mental Wellbeing in the Workplace
After presenting the results of the Youth Mental Health Study to stakeholders, the feedback received led to the realization that many organisations were interested in how they can better support people with mental health conditions. However, they are also at a loss on how to provide mental health support at their workplaces. How can we help these organisations find support for their staff to manage mental health and wellbeing? How would they know what works or what does not? Where do they even begin?
In our search to answer these questions, we set off on a journey to reimagine the future of the workplace. We turned to UX/service designers – who brought with them fresh perspectives, creative energies and service design skills – and matched them with 4 organisations on a journey over five months (and beyond) to explore new possibilities and prototype mental health and well-being practices.
The fabulous people involved: 15 volunteers, 4 teams, 5 months of 2-4 hrs/week, 5 design/mental health coaches, 14 staff across 4 organisations.
More details: https://ourcommonground.com.sg/reimagine-mental-wellbeing-home
Resources
Journey Map: Helpful and Safe Response From Employer
Journey Map: Well-meaning but Unhelpful Response From Employer
Research Report: Reimagine Mental Wellbeing at the Workplace Report
Field Guide: How can I help my organisation support better mental well-being practices at work?
Continued Impact Of Past Volunteers' Work
More than 2 years after, The Tapestry Project, a non-profit mental health advocate, used the research findings from the volunteer programmes that Studio Dojo and Common Ground ran to create a game aimed at exploring how mental health challenges are perceived within the workplace. They also created workshops to accompany the game experience.
Crossroads by The Tapestry Project: https://crossroads.thetapestryproject.sg
Want to know more?
If you have any other questions, feel free to contact us at volunteer@studiodojo.com