Event Category:
Seeing & Shifting Systems
Introduction to Organisational Development for Designers and Changemakers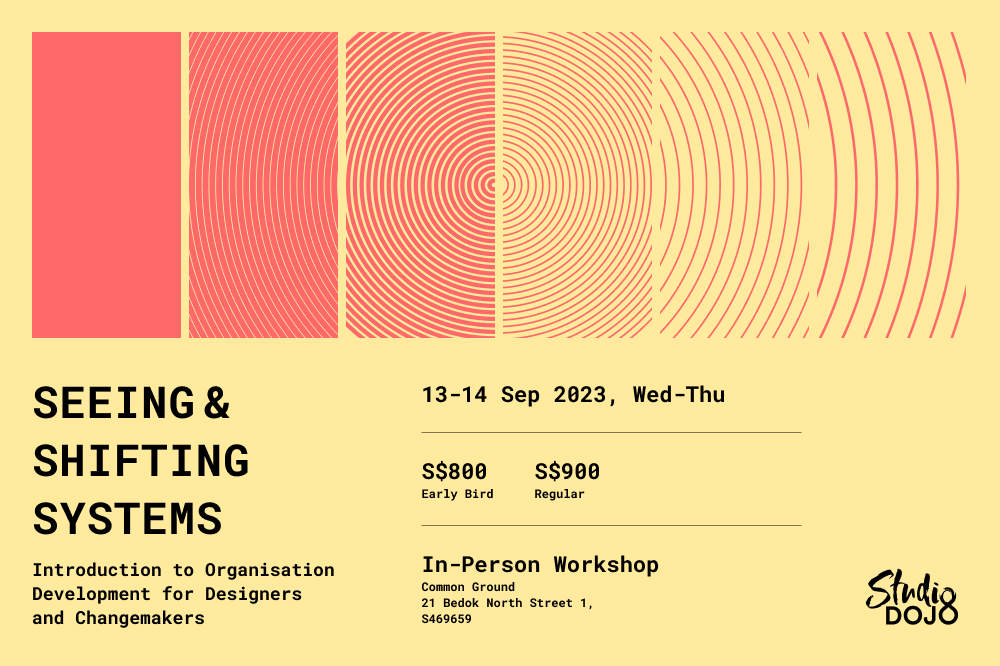 About this Workshop
Do you want to better understand an organisation and help it to shift to a healthier and more impactful place? If so, welcome to the wonderful role of supporting human systems, a role that designers are well suited for in today's increasingly complex world.
This two-day workshop will provide you with frameworks and tools from the field of Organisation Development (OD) that can help you support the organisations and communities you work with. This includes a deeper understanding of how organisations tend to behave, an inquiry into the ways you interact with internal and external stakeholders and an introduction to an adaptable OD process. A number of resources will also be provided after the workshop to support you along your journey.
What You'll Learn
Over two days, you will learn to see and shift organisations through:
Organisation Workshop. Participate in an experiential activity to see how the top, middle and bottom layers of an organisation often act the way they do and how to help them become healthier.
Consulting Styles Matrix. A profile to raise your self-awareness and help you see the various ways that you can engage with organisations and be more strategic in how you interact with both internal and external stakeholders.
Action Research. A 7-phase process of how to seek transformative change in organisations. This is done through simultaneously taking action and doing research, which are linked together with critical reflection. We will look at some of the nuances and tools of each phase, combined with discussions, role plays, and reflections.
This is for you if…
You want to manage stakeholders more skillfully.
You contribute to large decisions for organisations.
You want to understand why organisations behave the way they do.
You want to present ideas and insights in more impactful ways.
You spend as much time with people as you do with your designs.
You want to facilitate conversations better.
Read: Studio Dojo's take on Organisational Development
About the Trainers
Dr. Douglas O'Loughlin
ASSOCIATE CONSULTANT,
CIVIL SERVICE COLLEGE AND HARTHILL CONSULTING
Dr. Douglas O'Loughlin is an Associate Consultant with Civil Service College and Harthill Consulting. Originally from the US, he has been living in Singapore since 1993, and has worked across all sectors and in more than 25 countries. He has done Leadership and Organisation Development work since 1988, and his passion is to support impactful and joyful organisations and communities.
Douglas has an MBA in Finance and PhD in OD/Developmental Psychology. He is certified in a wide range of instruments and assessments, has written numerous articles, spoken at many conferences, and has written a book, "Facilitating Transformation".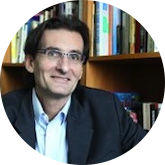 Hong Khai Seng
FOUNDER & DIRECTOR, STUDIO DOJO
Khai Seng first started out in the design field in 2004. Throughout his career, he has not only helped to design large-scale digital systems, but also facilitated numerous training programmes for C-suite executives and working professionals to drive cultural change within organisations around design and innovation.
Prior to starting Studio Dojo, Khai Seng was formerly the Head of Singapore for Foolproof, a UK-based experience design agency. Education is also close to his heart, having developed curriculum and taught anthropological studies, interaction design, experience design and design thinking in Republic Polytechnic and Singapore Institute of Technology.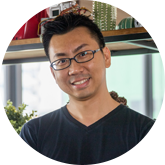 Frequently Asked Questions
Can non-designers join?
Yes, anyone can join regardless of professional backgrounds.
What's the size of the workshop?
We are planning for 25-30 participants.
Are there group discounts?
If you are purchasing tickets to Seeing & Shifting Systems as a group, we will extend the early bird rates to the group.
I'm from a government agency, can you please submit an e-invoice instead?
Yes, we can! Please contact billing@studiodojo.com with the necessary information.
Hear what our past participants have to say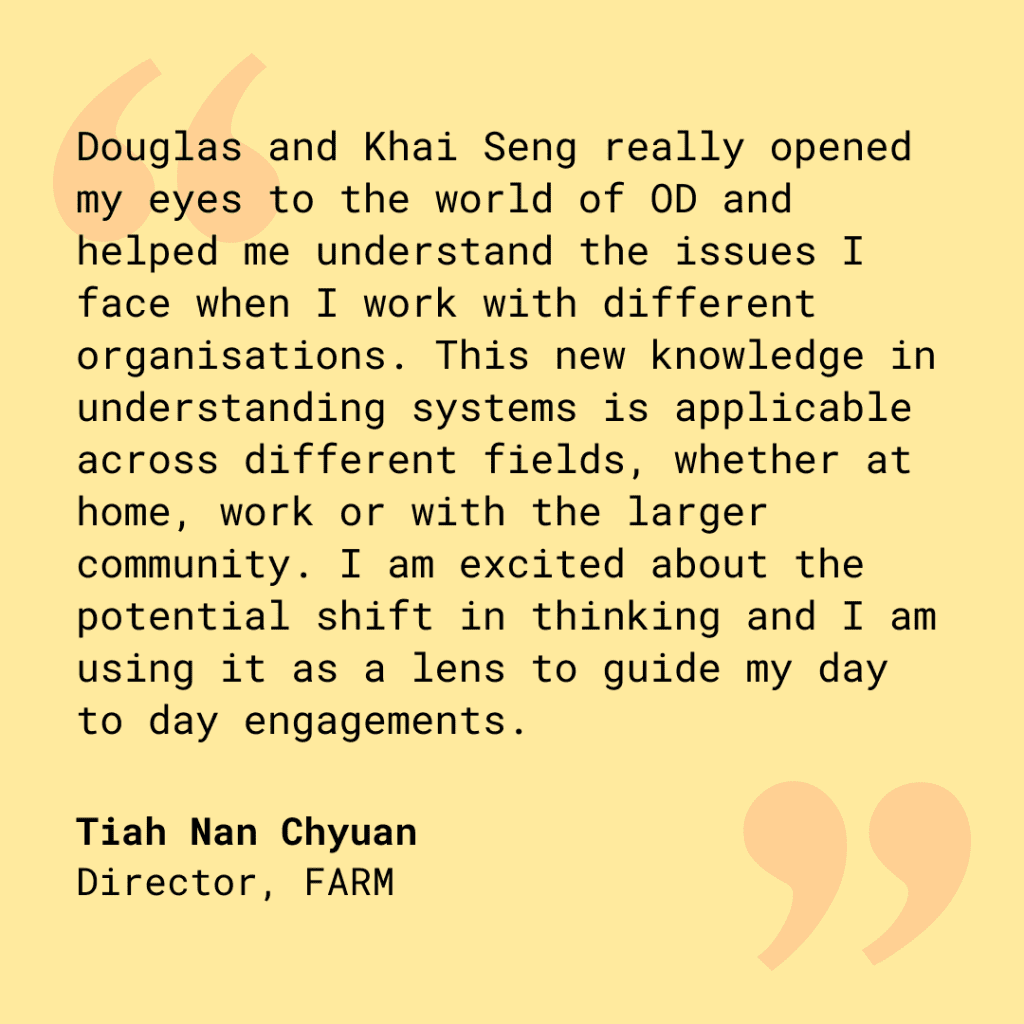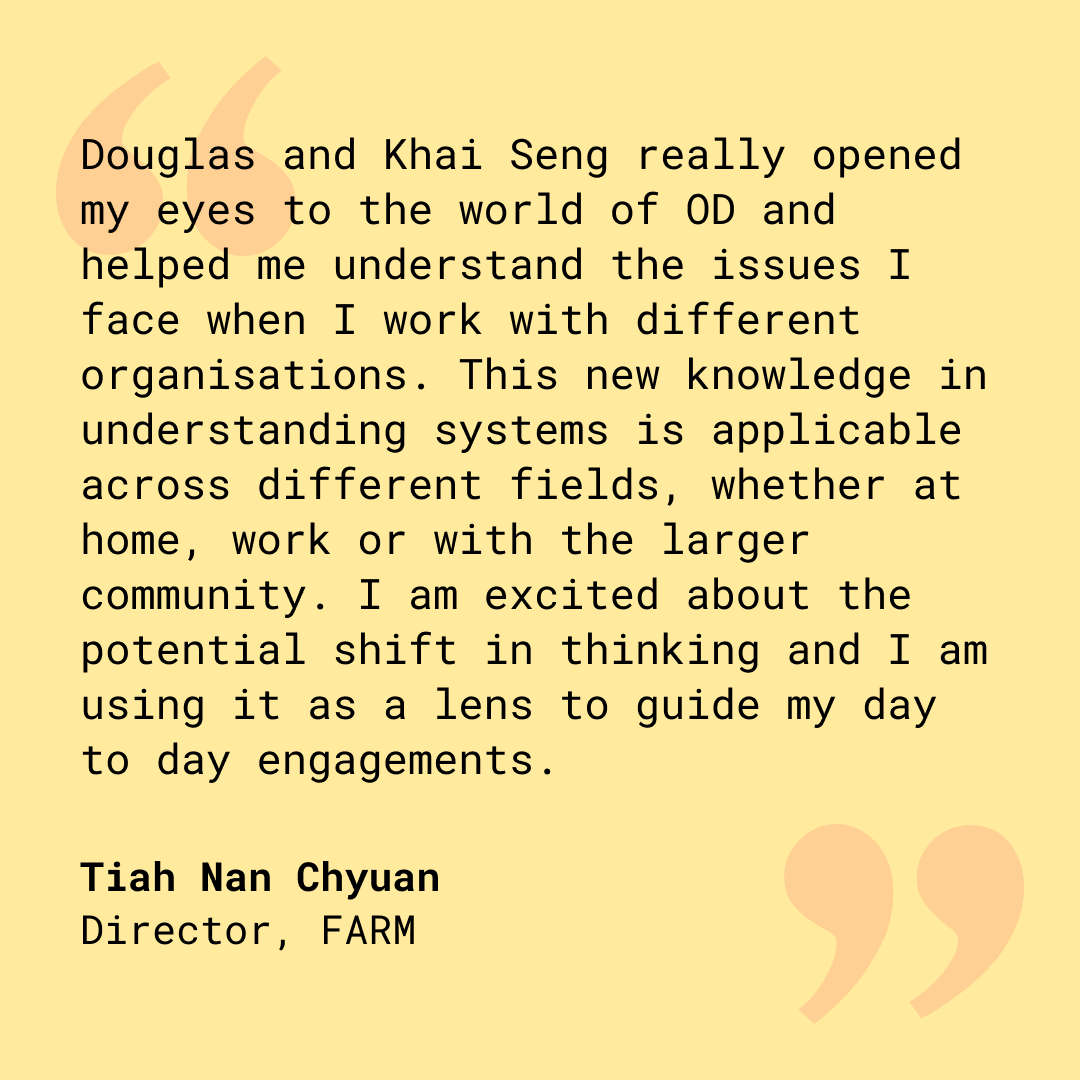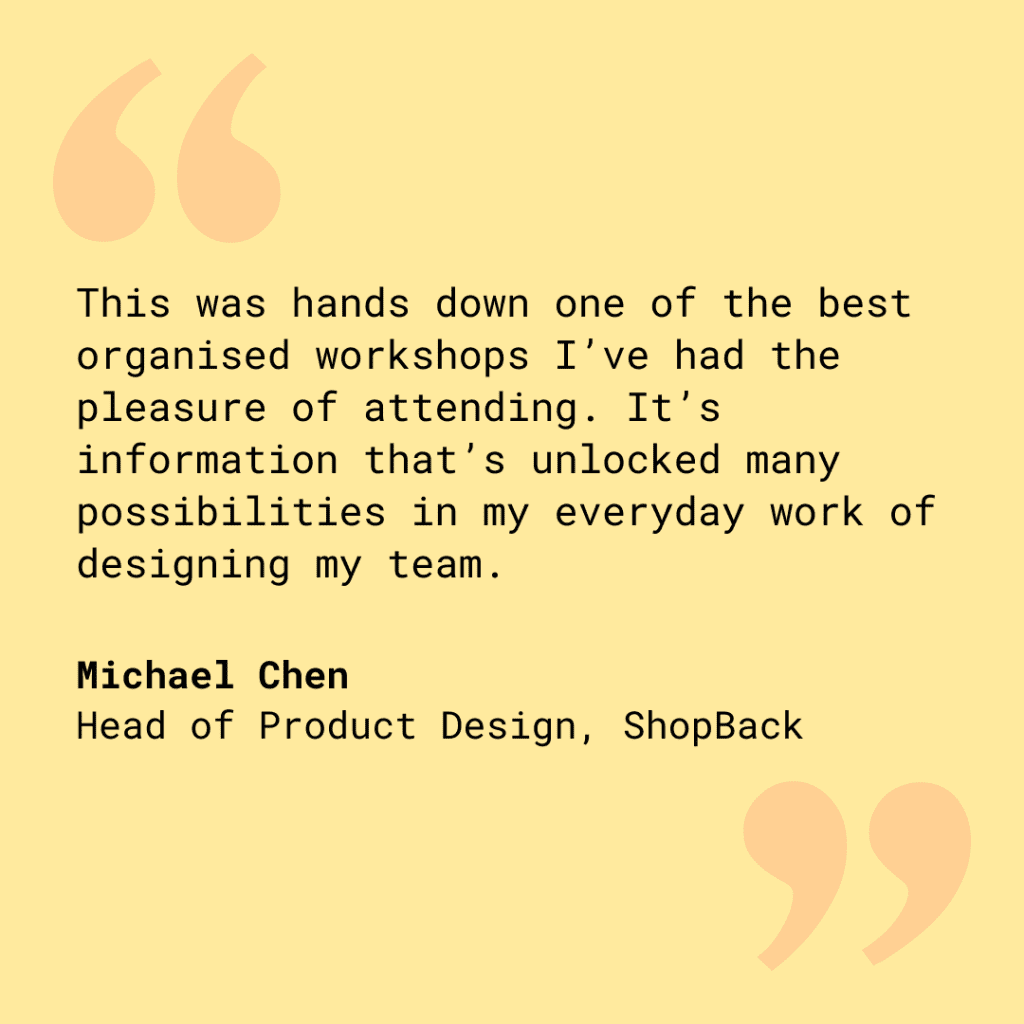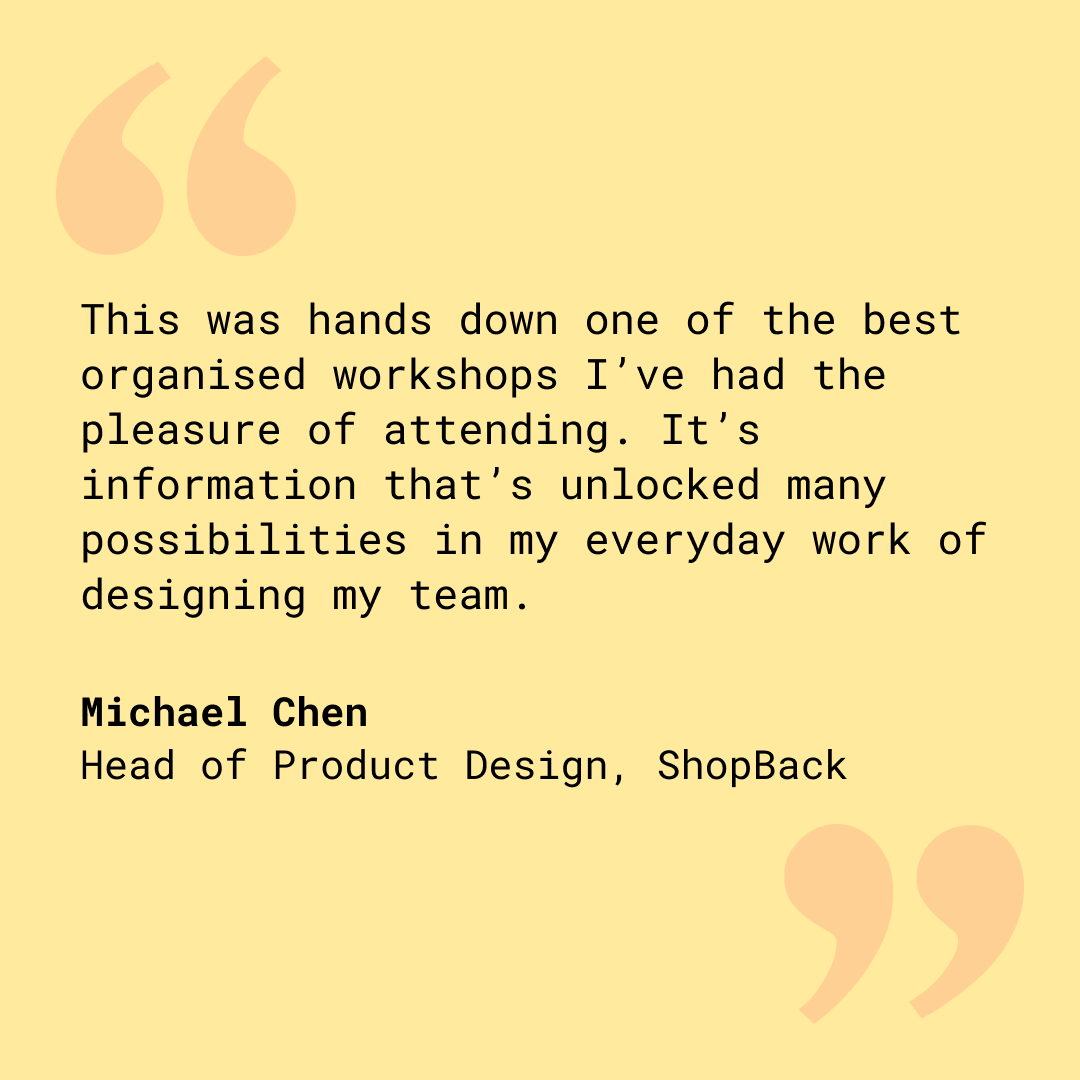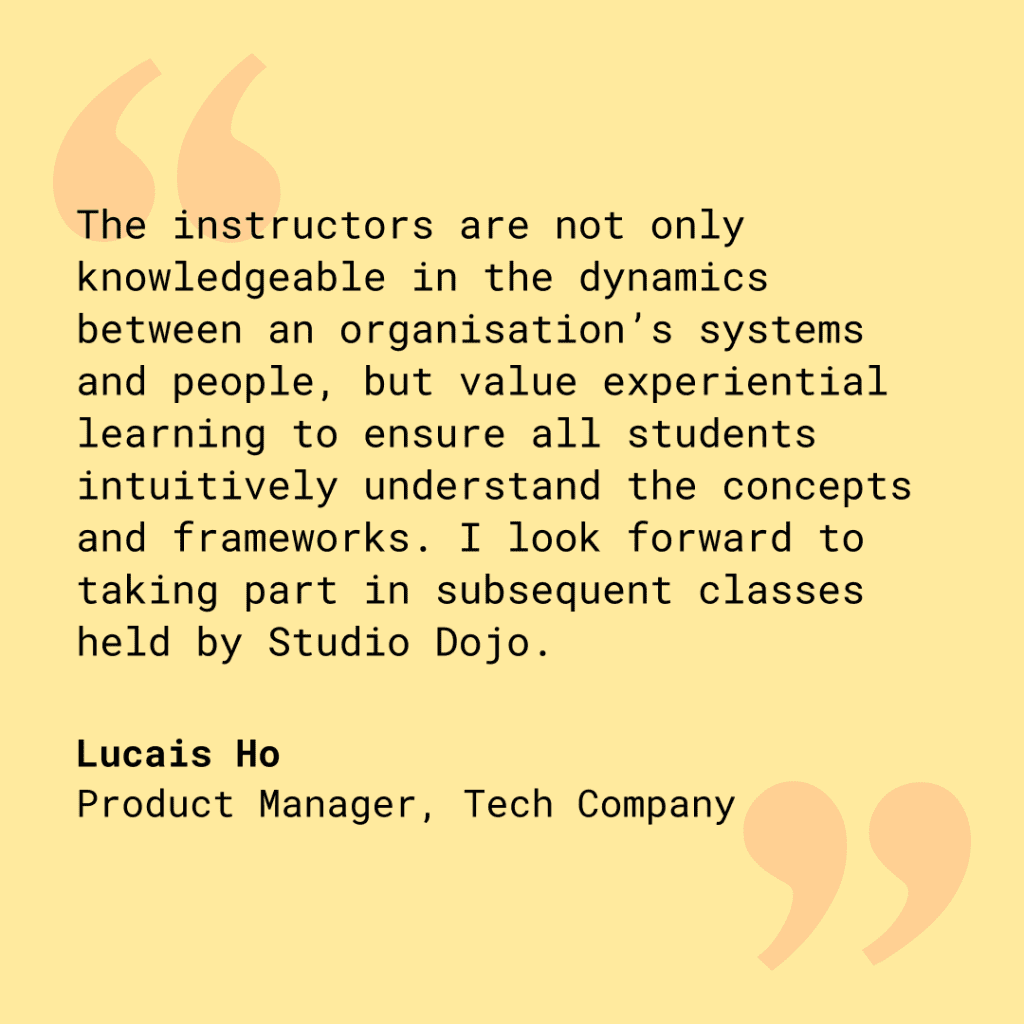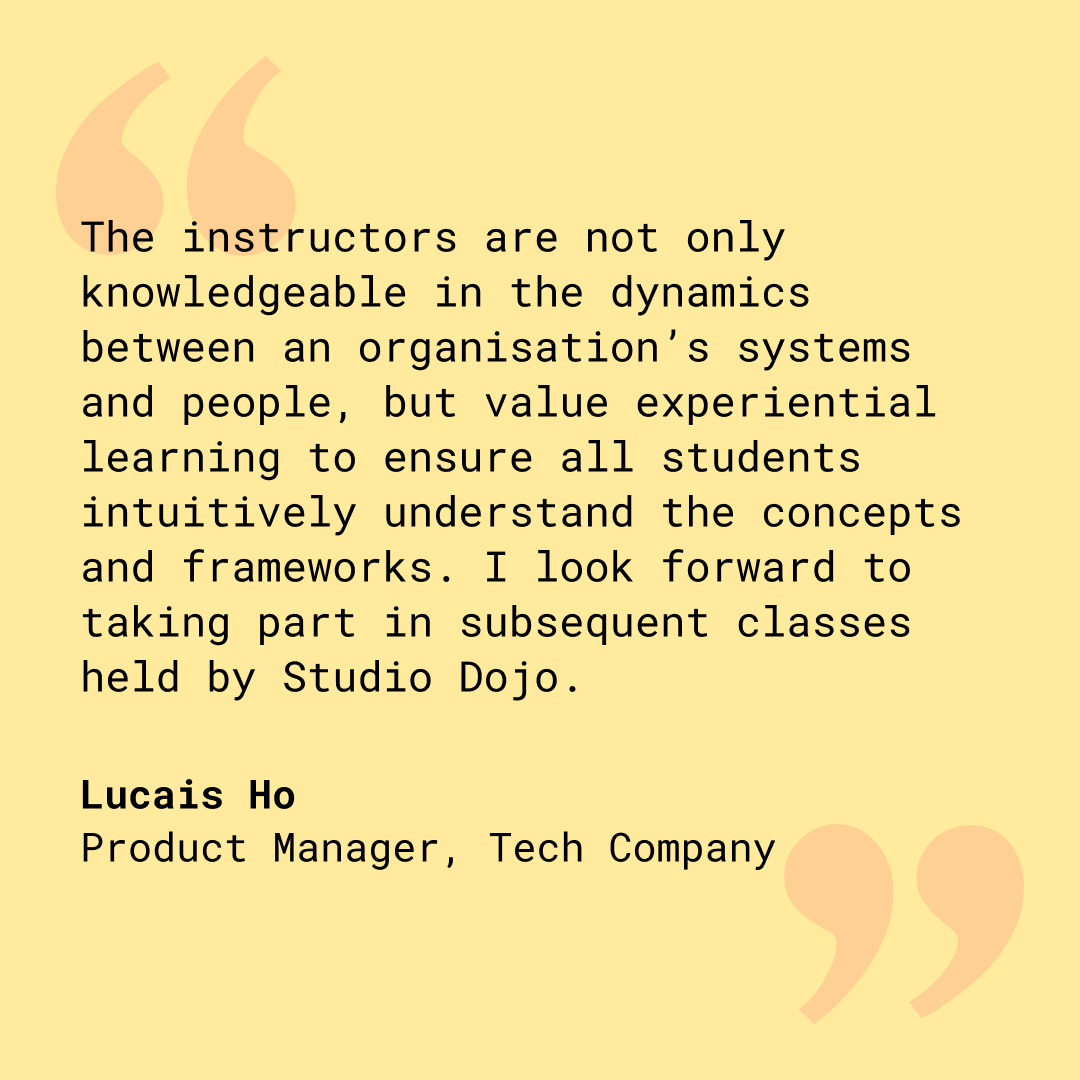 Dates & Time
13 & 14 September 2023
Wednesday & Thursday
9AM to 6PM
Location
Common Ground
21 Bedok North Street 1
Singapore 469659
+ Google Map
Format
Full-day, In-person Workshop
Ticket Types
Early Bird: S$800
31 May (Wed) to 28 Jul (Fri)
Regular Price: S$900
29 Jul (Sat) to 6 Sep (Wed)
Please contact billing@studiodojo.com if you need e-invoice submission via Vendors@Gov.