Glue Work in Design
Lucas Thin is an undergraduate Interaction Designer who was interning for Studio Dojo during her Summer break. As an Interaction Designer, Lucas was focused on dissecting problems and creating solutions. However, over the past year, she started to gain interest in dissecting topics of discussion and explaining it to others. The glue work project is her first attempt at understanding and writing about a topic that she is not well versed about. It was a new experience for her as she used the same qualitative research methods to write instead of designing a solution. She also used card sorting to create a proper flow for her writing instead of information architecture which led her to realise that the design methodologies she learnt were more versatile than she previously thought.
Glue work is a term first coined by Tanya Reily in her article, Being Glue. In it, she describes a particular type of work she sees in software engineering teams that is less "glamorous" and less "promotable", but that is crucial in successful teams.
This is work like noticing when things get dropped, asking questions, making sure everyone's going the same direction, and many others. Tanya describes a tension that occurs when someone contributes to glue work in a team, they might unwillingly be pushed into job roles outside of software engineering.
This got me wondering, does glue work and such tensions occur with designers too? Or would glue work look different based on different cultures and organisations? How can we manage glue work both as leaders and members to help the teams we are part of succeed?
To answer these questions, I interviewed eight design leads and designers, four of whom live and work in Singapore while another four in the United States. They come from a range of organisations including non-profit, public, private and multi-national corporations.
From Singapore
Amy Huang
EVP, User Experience Design, Lazada
Cheryl Wong
UX Designer, GovTech Singapore
Naning Otoyo
Research Lead, Shopback
Samantha Yuen
Founder of Minding The Middle and ex-Co-Head of Experience Strategy & Design at GovTech Singapore
From United States
Cameron Compton
Director, Product Design, HBO Max
Chris Butler
Assistant Vice President, Global Head of Product Operations, Cognizant
Julian Scaff
Associate Professor of Interaction Design, Art Center College of Design
Todd Masilko
Assoc. Professor, Faculty Director – Interaction Design, ArtCenter College of Design
Two Categories of Glue Work
The first thing I learnt from my interviews is the understanding of two categories of glue work; "task-oriented" glue work and "relationship-oriented" glue work. While these were identified while speaking to design leads and designers, they can also be applied widely to any team in other industries.

Focused on filling the logistical and operational needs of the organisation and team.
The goal of task-oriented glue work is to ensure an organisation's operations run smoothly and efficiently. They are more logistical than relationship-oriented glue work.
Examples of such work that emerged from the interviews:
Hiring for teams
Onboarding new team members
Creating, organising and maintaining documentation
Setting up systems, software and processes
Project planning
Taking notes during meetings
Setting up meetings
"Ensuring that the department ran smoothly and sort of like that's a catch-all for anything and everything."

Relationship-Oriented
Glue Work
Focused on building relationships, connecting people and cultivating psychological safety.
The goal of relationship-oriented glue work, on the other hand, is to build employees' relationships with one another and cultivate a culture of support.
Examples of such work that emerged from the interviews:
Mentoring
Buddy systems
Hosting social events
Helping people communicate their needs
Checking in with people's well being
Joining in meetings with non-acquainted teams
Supporting people's ideas
Acknowledging and appreciating colleagues
"It's giving space for people to share how they are feeling, whether they are stressed or other ways that we can support them on creating that space."
When both categories of glue work are handled consistently and professionally, it results in a better, more efficient, and more enjoyable workplace. From my interviews and desk research, I have observed how glue work can:
Prevent teams from making the same mistakes
Quicken work flows
Reduce friction in teams
Reduce burnouts for individuals
Retain team members
Promote a collaborative environment rather than competitive
Cultivate psychological safety at work
"We got our job done a little bit ahead of schedule and under budget which is kind of amazing."
– An interviewee's experience in a team with glue work
Glue Work is a Shared Responsibility
While some of my interviewees shared that they find joy and importance in doing glue work, having to do them on top of their regular tasks has also added stress for them and in some cases caused them to feel burned out.
From these conversations, I learnt that those who see the importance of glue work also believe that it is not the responsibility of any single person. Glue work should be shared across different aspects of an organisation. These are the five common stakeholders that were mentioned by the design leads and designers we interviewed.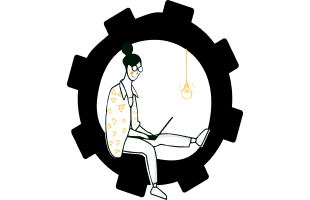 Individual Contributors
Responsible for the health of the team and finding solutions to problems that might obstruct the team's performance.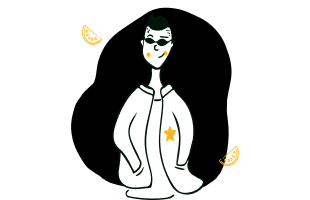 Team Leads
Responsible for guiding the team to do glue work and/or supporting the members who initiate it.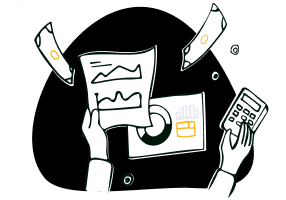 Organisation
Responsible for ensuring performance evaluations take glue work and team culture into account as well.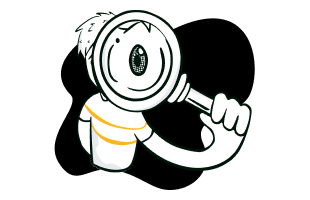 DesignOps
Responsible for ensuring the whole team can work better. Taking care of task-oriented glue work.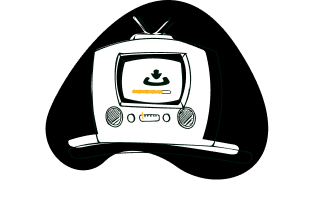 Software
Responsible for automating tedious but necessary tasks to alleviate burden off individuals.
After learning about all of these, the question is, how can you start glue work in your own organisation or design team?
I categorised the advice and actual glue work practices of my interviewees into a simple iterative 3-step process that could be used by design leaders to implement glue work in their teams.
First, you have to identify what is the glue work that already exists in your organisations or teams, as well as glue work that is needed but missing. Secondly, systemise these glue work and distribute it so that responsibility is shared. Third, energise your team so that they will be more willing to carry on the glue work in the future.

*Disclaimer : Similar to design methodologies, the sequence is artificial, so feel free to experiment what works best for you.
Here are some practices mentioned in the interviews.
Task-Oriented Glue Work
Create a survey for members in the team to raise awareness on what glue work they see needs to be done.
Create a shared document that can be accessed by anyone, anytime, about glue work needed. Review it monthly to know what glue work debt you may have.
Relationship-Oriented Glue Work
Conduct weekly to quarterly 1-to-1 conversations with your team members. Pay attention and ask questions as you would for a user interview. Find out your team's fears, motivations and vision.
If someone is under-performing, check in with them. Find out if they have obstacles outside of their work.
During weekly reviews, invite team members to check in about their emotions as well, not just on their tasks.
Join teams' meetings to better understand your team members.
Task-Oriented Glue Work
Create all documentation necessary for newcomers to onboard into the team.
Conduct workshops for the team to work on glue work together.
Distribute glue work equally by assigning someone to do it or someone to check if it has been done.
Use a documented framework to evaluate the team's performance after every project. This can be used for fairer performance evaluations.
Create a designated role for task-oriented glue work (e.g. DesignOps).
Relationship-Oriented Glue Work
Have an open-door policy where people can approach you for help anytime.
Make time for "acknowledgement" moments, where the team acknowledges one another for supporting each other in a project.
Hold an appreciation day whenever someone leaves the organisation. You can read out appreciations.
Observe your team and understand how they would like to feel recognised, and do it. Some might be more shy, while others more extroverted. Learn, understand and experiment.
Task-Oriented Glue Work
Reward glue work done by your team members during performance evaluations.
Find ways to incentivise your team for task-oriented glue work they managed to get done.
Relationship-Oriented Glue Work
Conduct weekly to quarterly 1-to-1 conversations with your team members. Pay attention and ask questions as you would for a user interview. Find out your team's fears, motivations and vision.
If someone is under-performing, check in with them. Find out if they have obstacles outside of their work.
During weekly reviews, invite team members to check in about their emotions as well, not just on their tasks.
It is recommended to have conversations about glue work at least quarterly, to ensure there is no growing glue work debt.
I hope the discussion in this article has provided you with useful information to embark or introduce glue work in your own workplace. While we have learnt many real-life practices of glue work from the interviewees, there really is no singular way to do glue work because it is contextual to your unique circumstances. As designers, glue work is something we can also approach with design thinking in order to test and iterate solutions.
"Understanding the spirit of experimentation is much more powerful than having a laundry list of glue work to be done."
Sustainable change requires us to be great observers of ourselves, our teammates and our spaces. I hope to end this article by inviting you to take a moment to consider why glue work has or has not been valued within your organisation or team.
How do you and your team members view your work and decide which to prioritise?
Is your organisation more result-oriented or people-oriented?
How can you as a designer or design lead make sustainable change in your organisation so that your team can be successful in both performance and culture?