I am an Organisation Development Expert, Ask me Anything
If you could ask an expert in Organisation Development (OD) any question you want, what would you like to know?
At Studio Dojo, we are very fortunate to have friends like Dr Douglas O'Loughlin we can work with and be able to tap on his years of experience in the fields of Organisation Development and Leadership Development.
Being a studio that works in the intersection of different disciplines, this got us thinking, what would our friends from other professions like design, futures thinking, education and more, be curious about if they could ask an OD expert anything they want?
So we experimented with a little "IamA" post, a sort of interactive interview where we collected questions from the communities we are part of, then sent them to Dr Douglas to respond to.
Here we have collated the questions we collected over a couple weeks, as well as Dr Douglas' response to each. We hope you find them as interesting and informative as we have!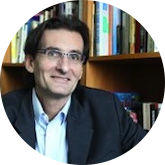 About the Expert
Hi everyone, I am Douglas O'Loughlin. I have done Leadership and Organisation Development work since 1988, worked across all sectors and in more than 25 countries, earned a PhD in OD/Developmental Psychology, and wrote the book, "Facilitating Transformation". I guess you could describe me as an expert in OD, but really I am just passionate about supporting impactful and joyful organisations and communities. Ask me anything!