Event Category:
Design Dough: Let's Talk about Blind Spots
How to discover and deal with your blind spots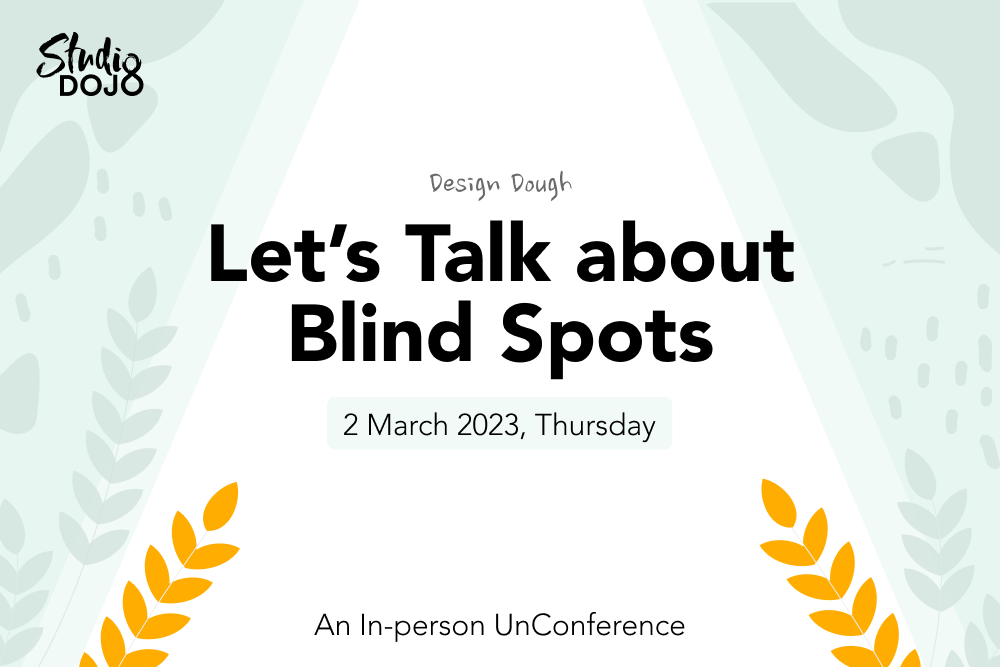 About this unConference
Personal growth isn't as straightforward as self-help books and gurus say it is.

This is because we have blind spots that we are not aware of. And it is often these blindspots that are holding us back, because… we don't even know they are there! And that is where we stumble, without realising.

Here's a thought experiment for you. Think back to the last time someone pointed out a blindspot of yours, which caused you to gain an insight and make a significant change. Remember that "ah ha!" feeling? That was the insight of something that you were previously blind to, but which you now saw.

Join us for an unConference on blindspots and growth, to discuss what it means to discover and deal with one's blindspots, and to connect with others seeking growth.

Light drinks and snacks will be provided.
About Design Dough
Design Dough was created with the intention to bring designers and changemakers closer, to grow and support each other within the community. There is an intriguing quality to doughs, constantly being kneaded and left to rise, in the process of evolving into something with unlimited possibilities, hence the name Design Dough was born.

Read about what happened in our earlier Design Dough event, conducted during the COVID lock-down period: Designers in a Pandemic: Holding Space for Unsaid Conversations
Date & Time
2 March 2023, Thursday
7.30PM to 9.30PM
Location
Common Ground
21 Bedok North Street 1
Singapore 469659
+ Google Map
Format
In-person unConference
Ticket Types
Standard: FREE